Stash Box- I Dream of You.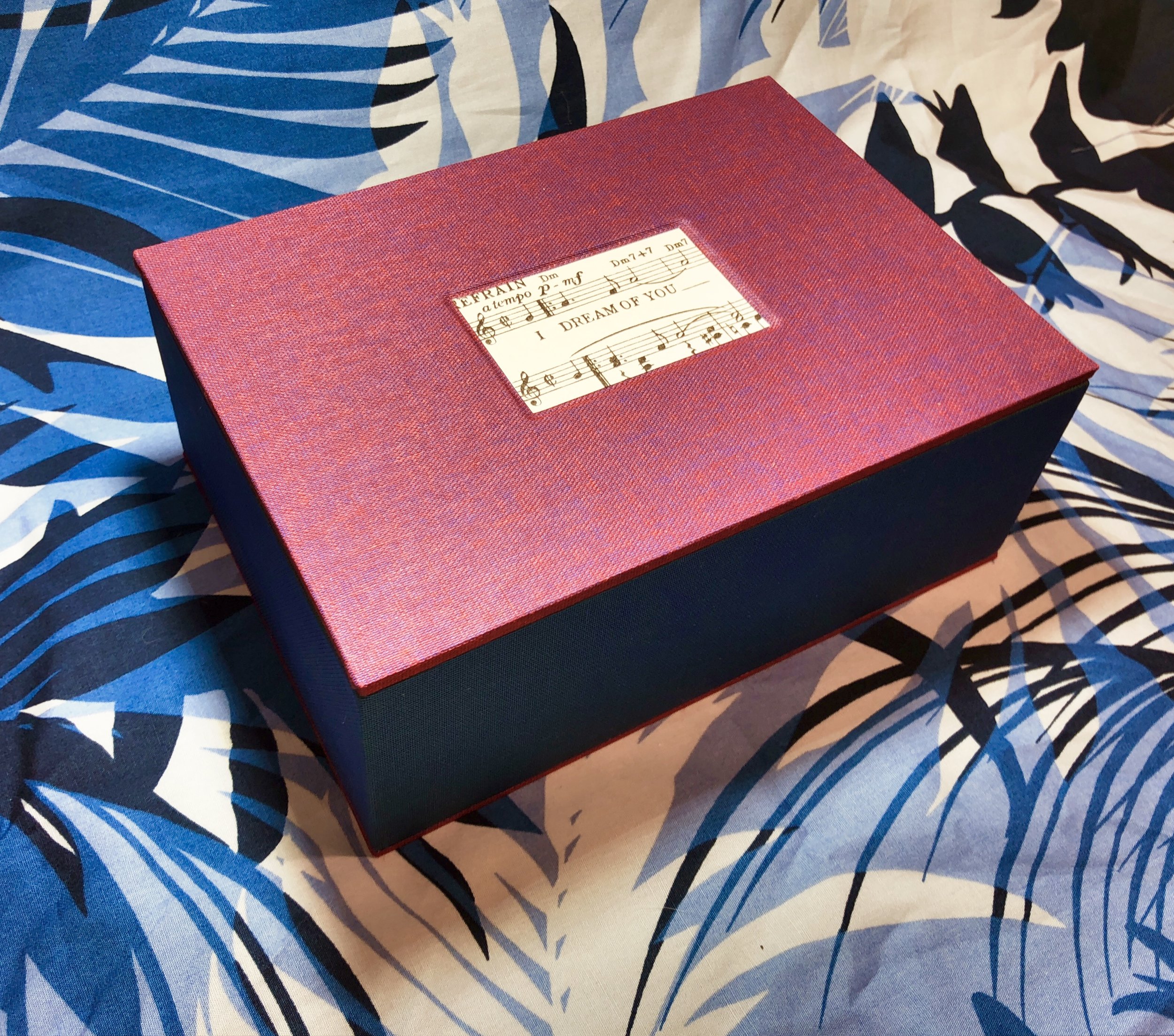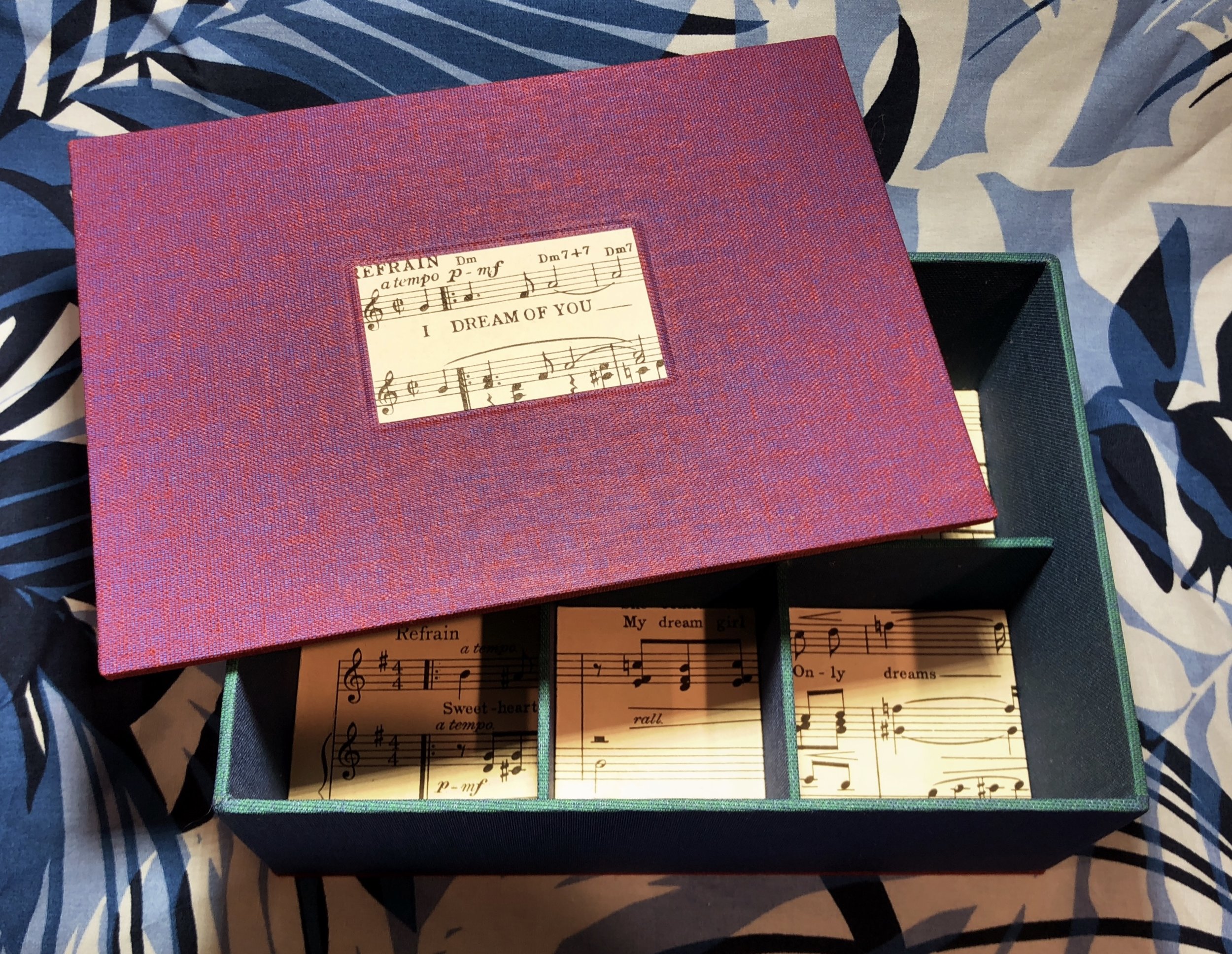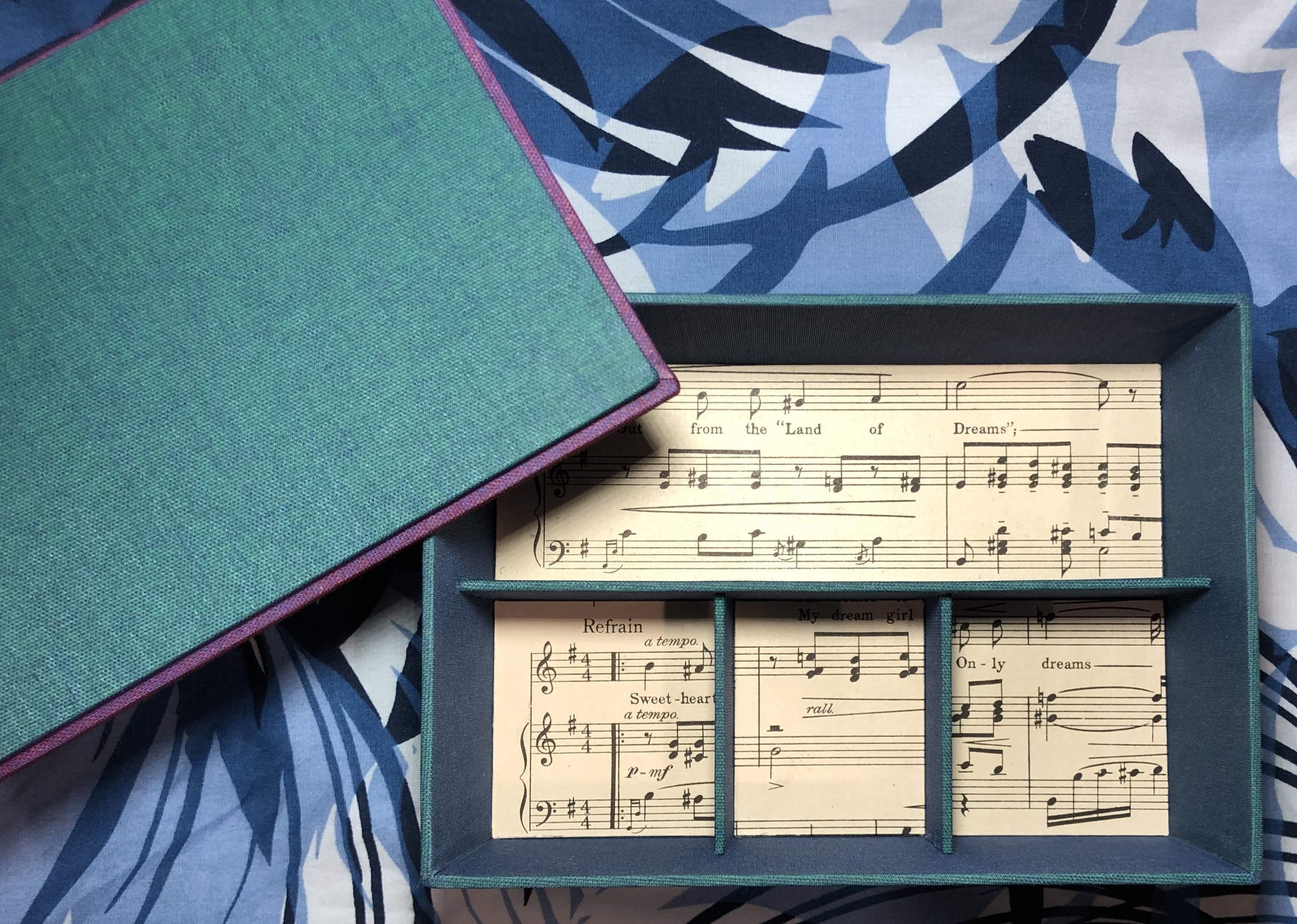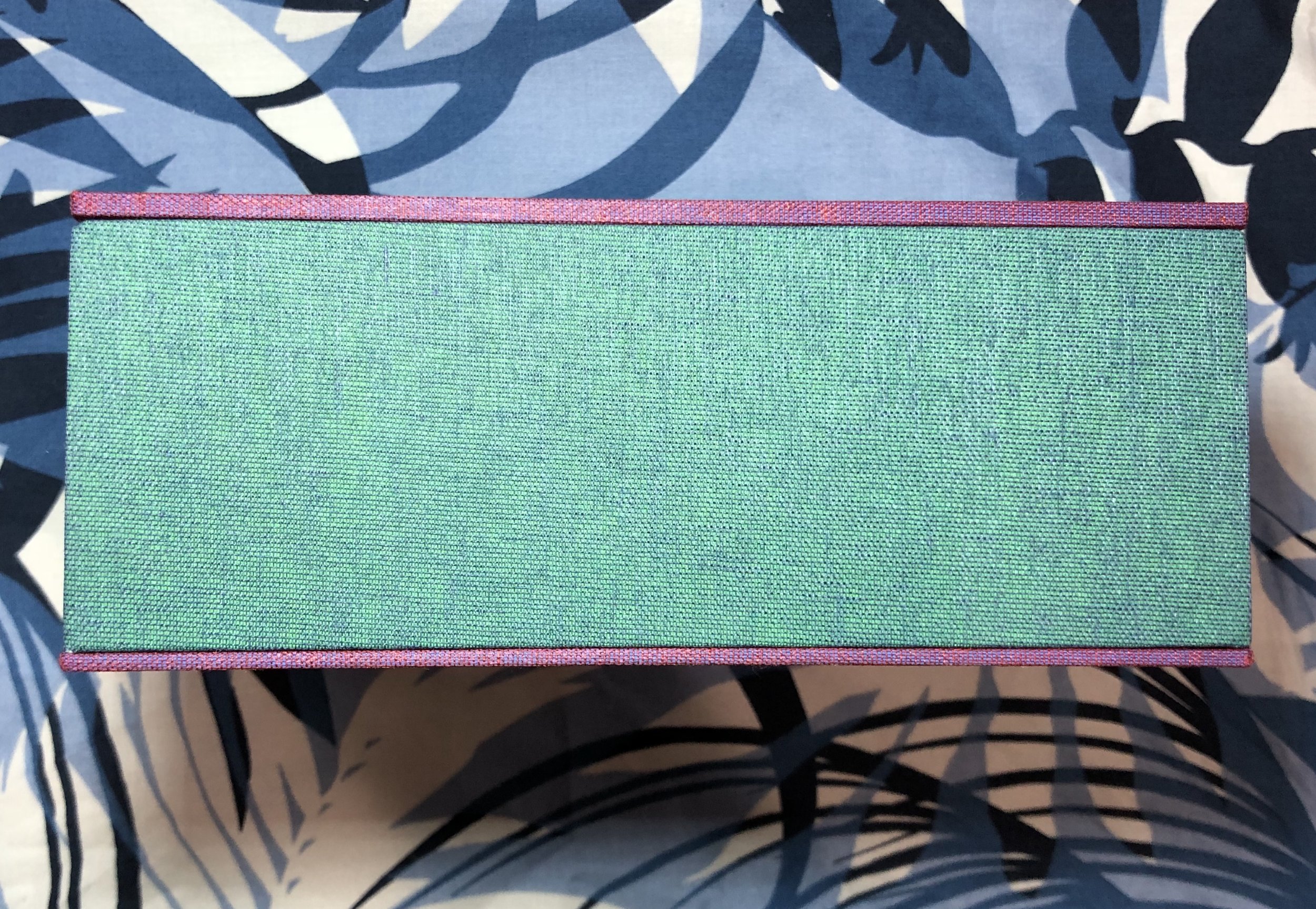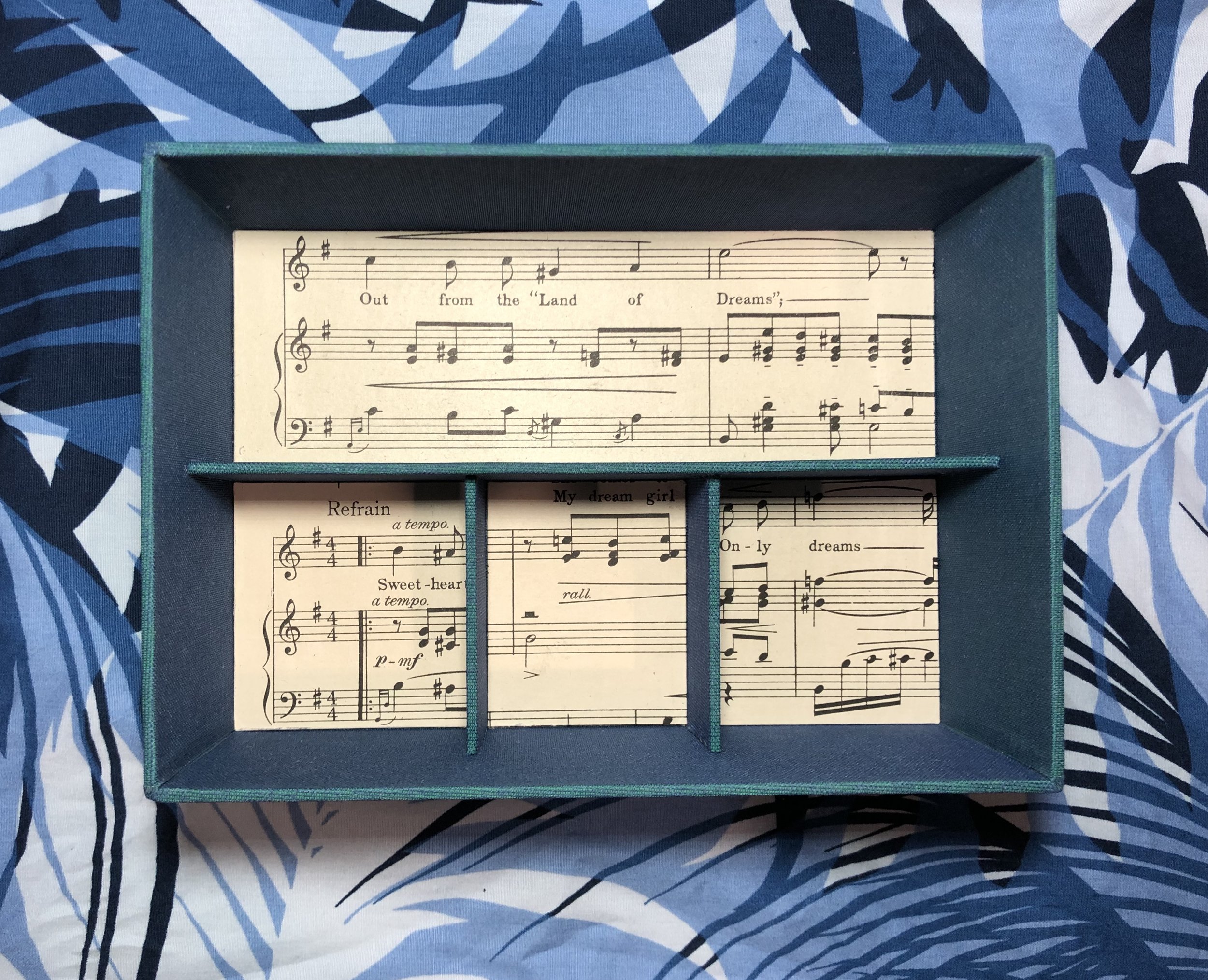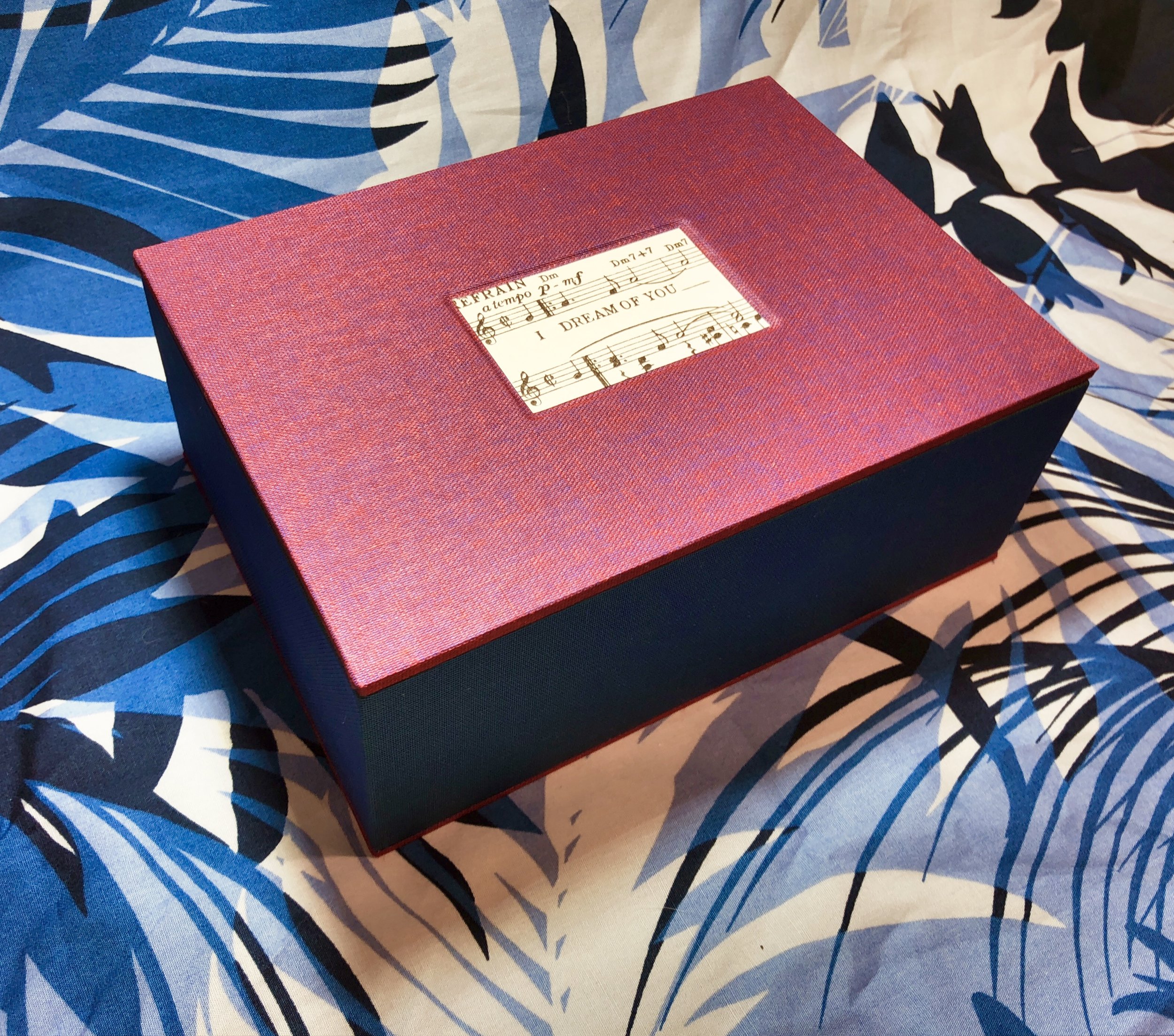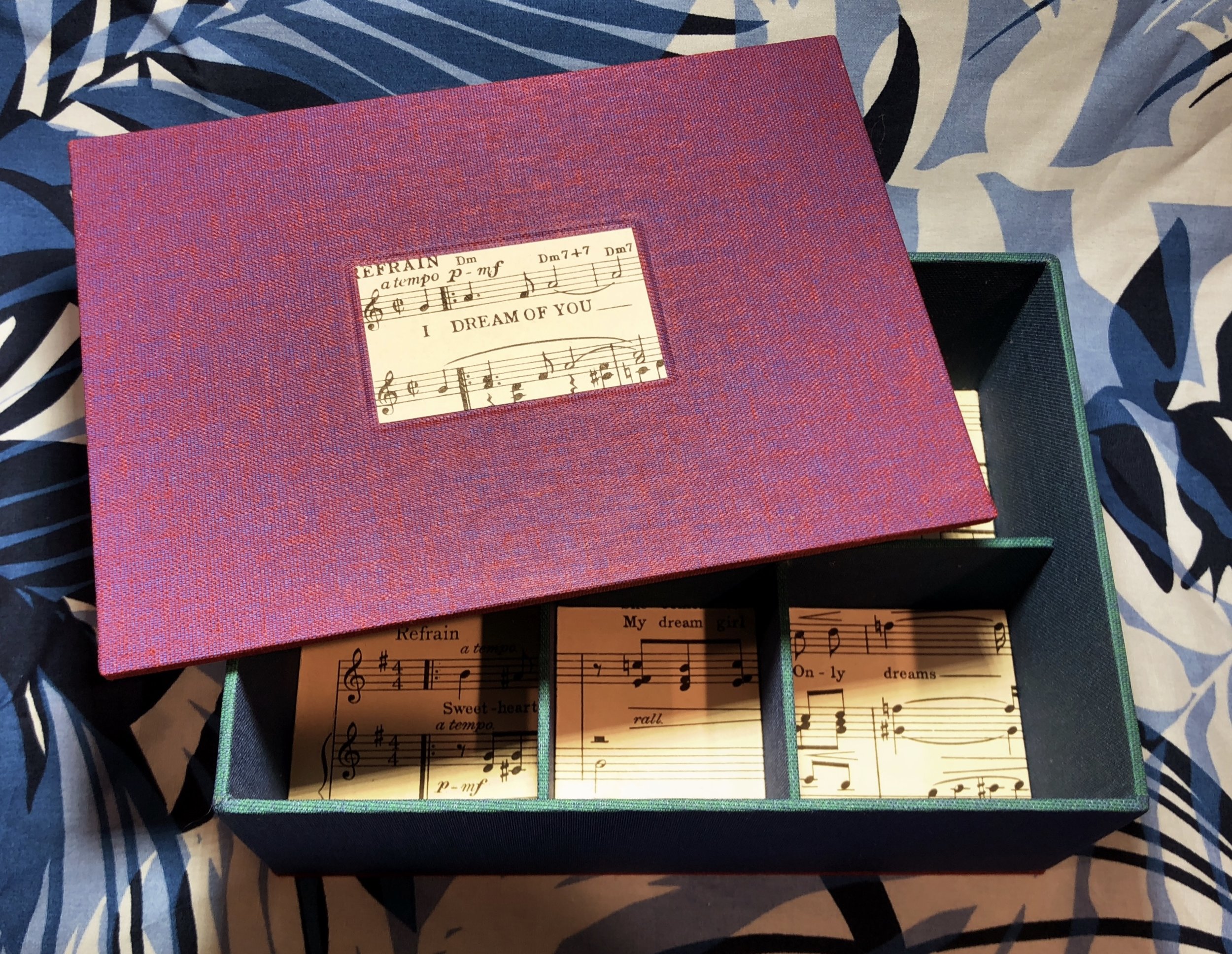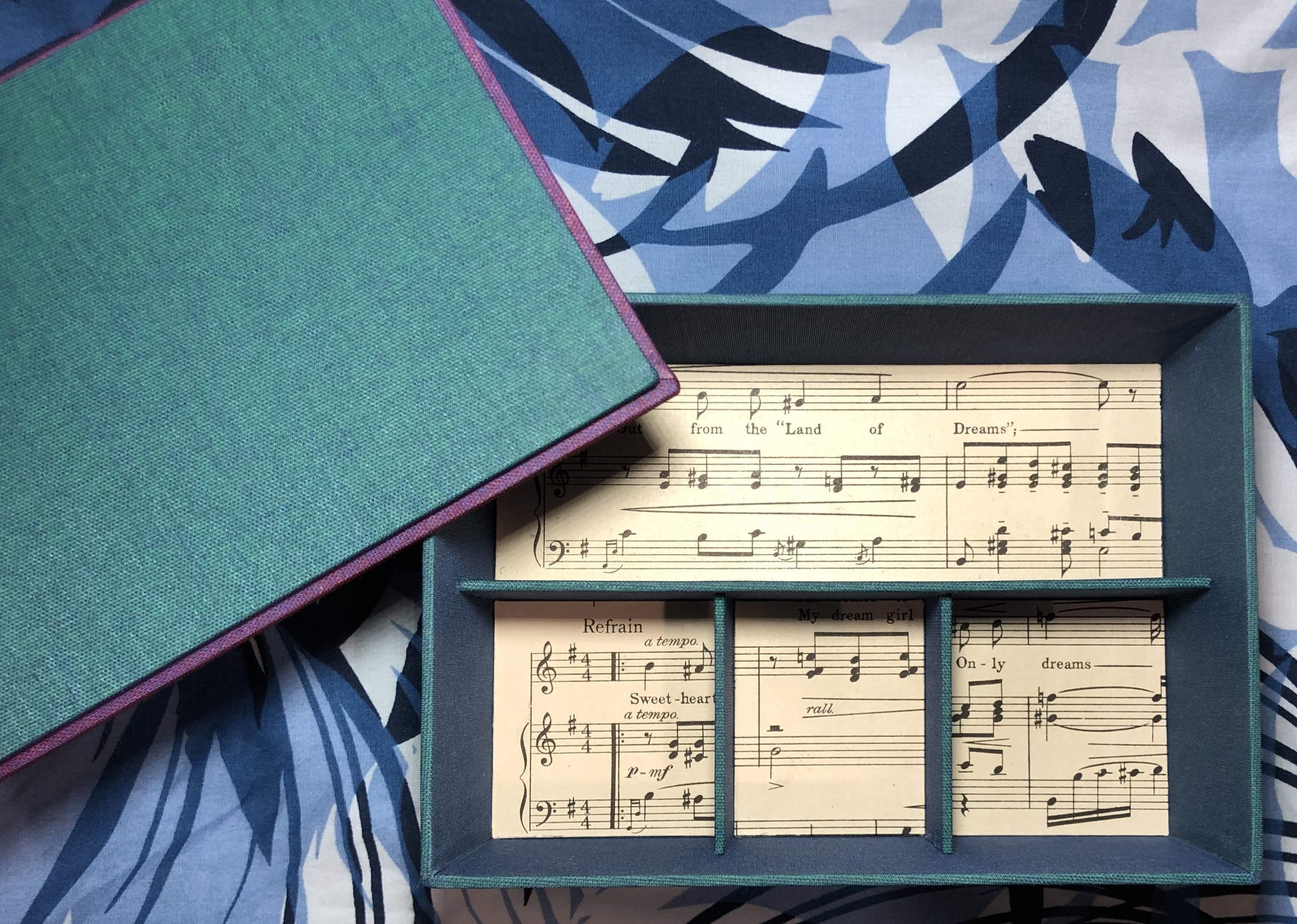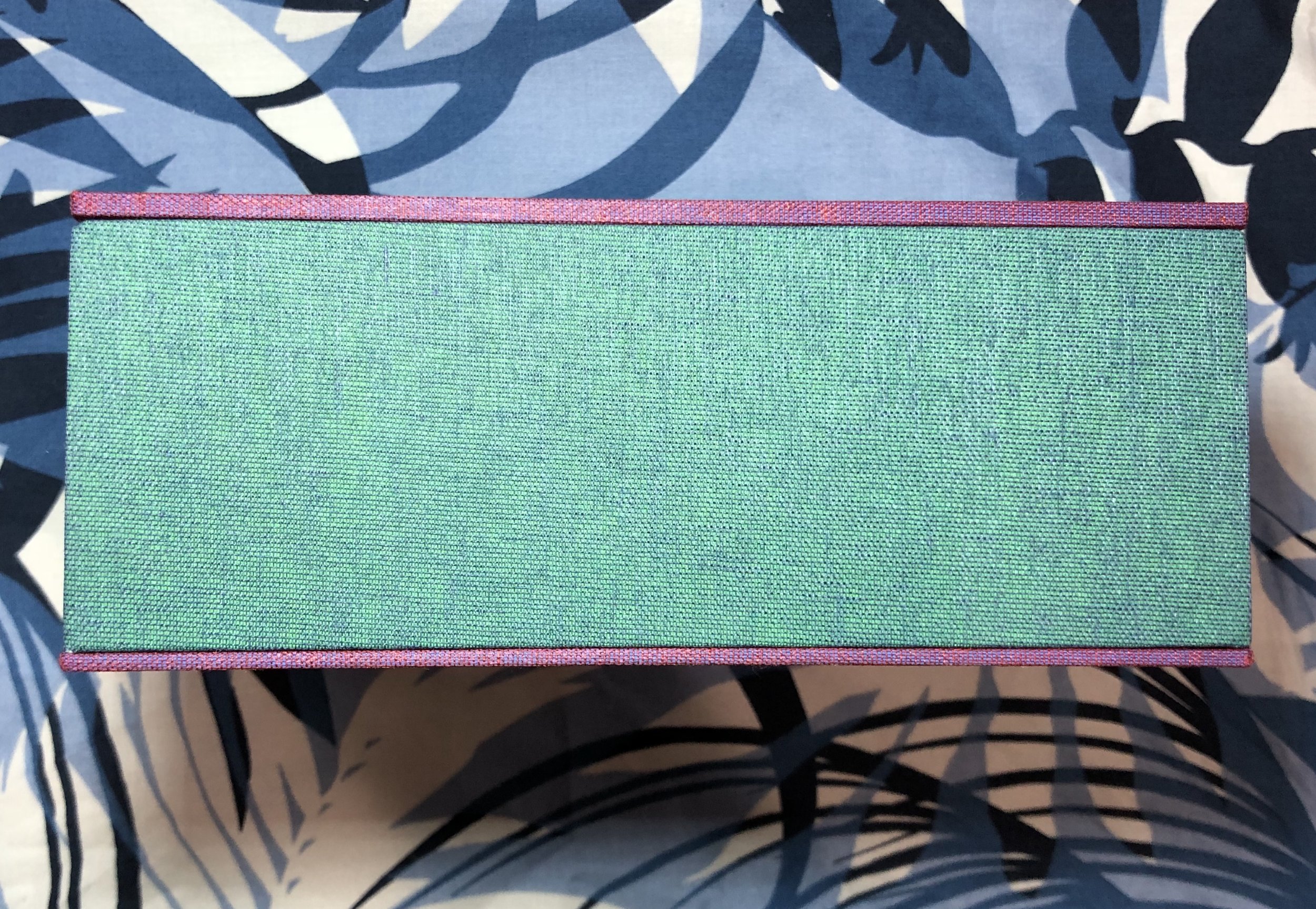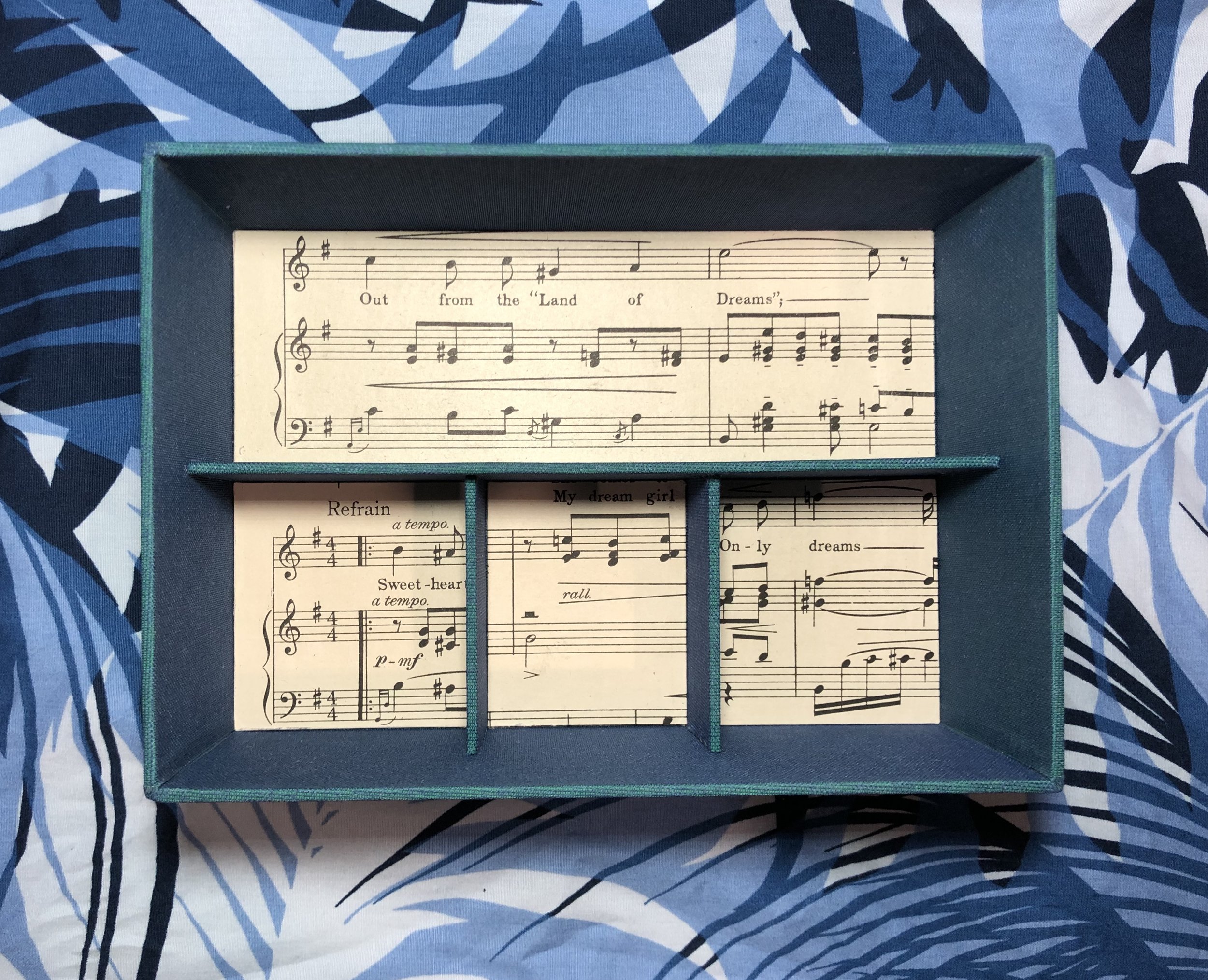 sold out
Stash Box- I Dream of You.
This box is handmade from scratch. We start by cutting pieces of Davey board and assembling the box tray, then cut parts for the base and lid. We use Duo book cloth to cover the box, inner walls, base and lid. The two tone threading of the Duo book cloth reflects color differently depending on the angle of light. The inside is lined with antique music paper along with the recessed label. It is one of a kind design in a varied edition of 10 boxes measuring 7"x5"x2.75".